Ever thought of what to do with your old clothes that cannot be donated? Well, you are not alone. 
Your clothes have to be in a certain condition before they can be accepted by charity. They have to be free from stains, and still, have to be wearable before they can pass for charity. Truth is there are a lot of things you can do with clothes that you no longer fancy in your closet. You can sell them as used clothes online, give them away in a clothing swap or donate them to charity or a thrift store. All these are things you can do with clothes that are in good condition that you no longer use. 
But what can you do with old clothes that cannot be donated? In this article, we will be discussing some decent ways to recycle your textiles. 
Recycling Used Clothes 
It is a good idea to recycle used clothes instead of dumping them in landfills or burning them out in the open. But the challenge still remains that the textile recycling industry is still not fully functional. Manufacturers obviously don't see the need to encourage the use of old textiles in their industries. 
Old clothes are one of the materials that are taking up space in landfills. The Environmental Protection Agency (EPA) claims that up to 10.5 million tons of textile materials end up in landfills. These landfills contribute to the methane gas poisoning of the environment and need to be looked into. This is why we encourage the recycling of used clothes instead of dumping them in the trash. 
You can choose to recycle your used clothes if you can't donate them to charity. There are companies such as the American Textile Recycling Service that help out with recycling used and worn-out clothes. There are other services that help you collect your used bras and shoes; and even your used underwear. It's all about finding the right service near you. 
Some of the recycling services you can try out include:
GemText:

This is a recycling service that operates in the Pacific Northwest

Wearable Collections:

This is a recycling service based in New York City

Soles 4 Souls:

This is a national shoe recycling service that operates in the US

Donation Town

: This is an online service that assists you in finding a textile donation program in your neighborhood

Council for Textile Recycling

: This is another service that assists you with finding used clothes drop-off locations across America

The Bra Recyclers

: You can mail your old bras to this organization that helps to recycle or repurpose them

Green Tree

: This used textile drop-off service is available in some selected farmers markets in NYC

Nike, Reuse-A-Shoe

: This service is powered by Nike and they help to recycle old sports shoes for use in making tracks, courts, playgrounds, and fields. 
Donate to an Animal Shelter 
You can also donate your worn-out clothes to animal shelters. They could be used as rags in taking care of the animals in the keep. It is a lot better than to keep them in a wardrobe where they use up space that you can easily repurpose. Check up with animal shelters in your area and find out if they will be interested in your boxes of old clothes. They don't have to be in good condition since they most likely won't be worn by the animals. Just ensure that you sort them out properly before donating. 
Add Them to a Compost Pile
Your used clothes can also be included in a compost bin to turn them into manure for plants. But you need to know that you can only compost fabrics made from cotton. Other types of synthetic fabrics such as polyester, nylon, and the rest can't be composted. You can only compost natural fabrics and should remove buttons and zippers before tossing them into the compost bin. 
Try to Repair Them 
Before you throw away your clothes into the trash can, check that you can still remedy them to either for your personal use or for donation. There are stains and tears that you can easily laundry or stitch to improve the condition of the fabric. You can take out the sleeves and convert a long sleeve shirt to a short one or sleeveless. You can also use stitches to add designs to torn clothes to make them still useful. You want to make sure that before you completely condemn any fabric, it has no use and cannot be remedied. 
Resell Them Online 
Do you know that you can resell your old clothes online? Of course, they have to be in good condition before you can give them up for sale. Look for thrift shops in your neighborhood and find out what the requirements are for selling used clothes. In most cases, they require that the clothes be free from stains, and holes. You can sell almost any type of fabric online; used socks, beddings, bras, suits, dinner gown, and children's clothes.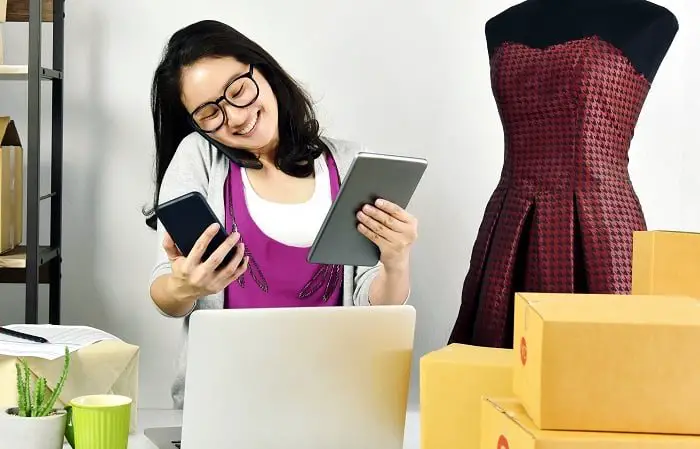 Turn Them into Art
You can repurpose your old fabric and use them to make art. Clothing material can be used in an art and craft project. And the good news is that they don't have to be in the best conditions. If you are crafty of know an artisan that will be interested in your old fabric, you can donate them to art instead of disposing of them in your trash. 
Turn Them into Rags
Your old tees can also be a good kitchen rag; especially the ones with stains and holes in them. These are the ones that you obviously can't sell or donate to charity since they are in bad condition. You can easily repurpose them for use in cleaning the kitchen and wiping all the crumbs and spills from your home. 
You can find the right channel to repurpose your old clothes. Give them to charity, add them to a compost pile, or sell them online. But never throw them in the trash can. They do no good to the environment as waste.