We love our friends and loved ones who always remind us of the importance of being eco-friendly. This is why we choose to celebrate them on their special occasion with a suitable gift. If you are wondering the best gifts you can get for the environmentalist in your life, you need not worry anymore. In this article, we will be looking at some of the best gifts that are eco-friendly and appropriate for both males and females.
Without wasting more time, let's jump right into the list.
Travel Coffee Mugs
Over 100 billion disposable cups end up in the trash in the US alone. Drinking alternatives such as ceramic cups and mugs are a better option to reduce the waste that gets accumulated in landfills. Coffee mugs are reusable and can serve a lot of purpose in the right hands. So if you've got a friend who loves coffee, you can get him/her a travel coffee mug for when they go out.
There are many designs of coffee mugs you can choose from. You can also customize a coffee mug to bear inscriptions that only you and your pal are familiar with. So you might want to consider that option.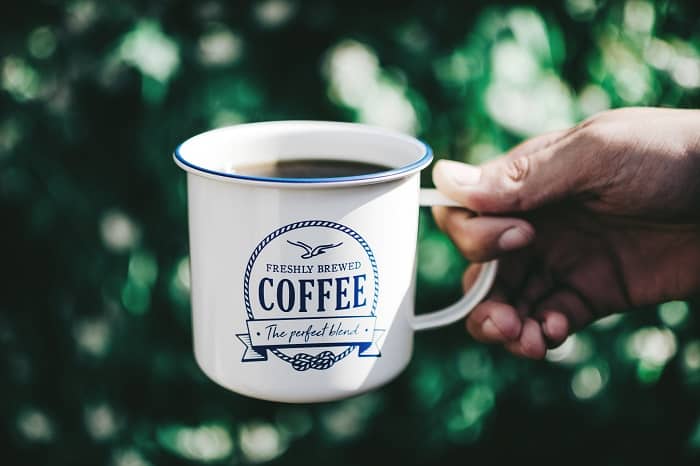 Reusable Glass Drinking Straws
Disposable straws made from plastic are becoming unhygienic and outdated. This is due to the introduction of reusable drinking straws made from glass. They are hygienic, dishwasher friendly, and is safe to use in a microwave.  
Get a pack or set for a close friend and let them know you care about the environment.
Bamboo Cutlery Set
You can also decide to get your loved ones on a cutlery set made from bamboo. Bamboo is naturally occurring and reduces the dependency on materials such as aluminum and stainless steel. They are also lightweight and stylish. This makes it a good choice for a cheap camping gift. As it will be highly appreciated during those outdoor lunches with friends and family.
Decomposable Razors
More than 2 billion razors end up in landfills. This makes a decomposable razor a good option if you are looking to reduce environmental waste. Decomposable razors are reusable and are free from plastic. It is also important to mention that they perform a great job at grooming. Remember that both males and females need to shave so you shouldn't worry about it not be appropriate. It also isn't expensive which makes it a cheap gift you can get for an environmentalist.
A plastic Free Phone Case
A plastic-free phone case also says that you care about the environment. You can get the eco-friendly phone case from Pela or any other brands you can find. Remember that you will need to know the brand of the phone case to buy so the gift doesn't seem inappropriate.
Natural Body Scrub
A natural bath product is another perfect gift for an environmentalist. You can give this to a female friend or a close friend. There are many brands of natural body scrub to choose from. This is why you want to invest some time in making research and reading reviews before deciding on a product to use.
Reusable Unpaper Towels
Machine washable unpaper towels are also a good choice of eco-friendly gift. This helps to reduce the dependency on disposable paper towels which are some of the top materials that end up our waste bins.
Reusable Shopping Bag
Disposable shopping bags made from nylon and cellophane are also a threat to the environment. Shopping bags made from lightweight and durable materials such as canvas and natural fibers are a good choice of gift for an environmentalist.
Organic Wine
You can also choose to buy a wine that is free from chemical preservatives. These organic wines shouldn't be expensive but should taste great and convey your deepest respect for the recipient.
Bamboo Toothbrush and Organic Toothpaste
You can also tell your loved one you care about them and the environment by getting them an organic toothbrush and toothpaste. Dental hygiene is something every one of us should take seriously. So it might be a good way to get your kids to take their dental hygiene seriously by buying a bamboo toothbrush. Organic toothpaste or powder made from baking soda and essential oil can be a suitable and low-cost gift for a close friend or relative.  
Solar Powered Chargers
We all need to charge our electrical gadgets. This includes our phones and computers. This means that a solar-powered charger will be highly appreciated when you present it as a gift. It is also eco-friendly and helps to reduce the dependency on electrical currents. When looking to buy a solar-powered charger for a gift, ensure you settle for a durable brand and not a cheaper option.
Bamboo Fashion
You can also choose to gift clothes and fabric made from 100% bamboo. Since the raw material is naturally occurring, you will be saving the landfill from all the many nylons, polyester and other inorganic fabrics that don't get easily recycled. There are cheap bamboo hoodies, and jackets that are durable and stylish which you can present as a gift.
Hemp Clothes
Clothes made from hemp are also a good choice of environmentally friendly gift. They are equally cheap are available in different styles and design which makes it easier for you to find a suitable one.
Natural Rubber Foot Wear
Footwear made from natural rubber are eco-friendly and a good fit for any season. You can choose to buy flip flops made from natural materials in summer while boots made from natural rubber will be more suitable for winter weather.  
Recycled Office Pen
This is a good eco-friendly gift you can give a colleague at work. There are many options to choose from so you want to ensure that you do your homework before settling for a product.
Conclusion
The responsibility of protecting the environment rests on the shoulders of everyone. So it is important that you adopt daily practices that reduce wastage and pollution. A good way to do this is to purchase eco-friendly gifts. You can make your pick from any of the best gifts for environmentalists above.