Vanilla is among the family of extracts used as ingredients in cosmetics and skincare products. In fact, it is widely sought by many due to its distinctly sweet smell and warm aroma. 
This extract is taken from Vanilla beans without the use of chemical solvents but through high-pressure low-temp CO2. The process of extraction is delicate and difficult, but there's nothing to worry about since vanilla bean extracts are readily available in the market. In fact, you can easily find these in stores, and the internet offers so many guides on how to use vanilla extract on skin through DIY skin recipes.
In fact, the extract of the vanilla bean has many proven benefits. According to an article from Ecology Skincare, the extract has numerous properties that improve the state of your skin, some of which are as follows:
Vanilla contains micronutrients called

Vanillin

that also work as an antioxidant to protect the skin from free radicals.

It is known to soothe irritated skin with its anti-inflammatory effects.

It also helps in healing infections, bruises, and wounds while disinfecting it with its

antibacterial properties

.

It is

rich in vitamins

that maintain the skin's health; some include Niacin, Riboflavin, B vitamins, Thiamin, and Pantothenic acid.
Experiment at Home
You can make a lot of things with a small bottle of Vanilla extract. These are very concentrated solutions, so a single drop could go a long way. So let's start with how you can make the most out of its benefits on your skin. Here are a few things you can do with the extract and the things you need to prepare for your little experiment:
Homemade Body Scrub
With this scrub, you can find the ingredients easily in any conventional home, though you can go a level further and shop for ones of higher quality.
Prepare the following:
½ cup of brewed coffee ground

1/8 to a quarter of olive oil

A tablespoon of raw honey or Manuka honey

5 to 10 drops of Vanilla extract
DIY Face Mask
Here's something you can massage your face with for a few minutes after that refreshing facial wash to rejuvenate your skin. This organic combo of ingredients can help get rid of acne and blemishes, leaving you with soft and supple skin.
Prepare the following:
¼ cup of pasteurized milk

¼ cup of honey

5 to 10 drops of rose water

5 drops of Vanilla extract
Overnight Moisturizer 
Give your face a treat after a long day of stress and dehydration. This experiment is actually the easiest of the three but offers boundless opportunities to be creative.
Prepare the following:
A spoonful of unscented and thick moisturizer, e.g. Nivea Crème

5 drops of Vanilla extract

A vitamin E 500mg capsule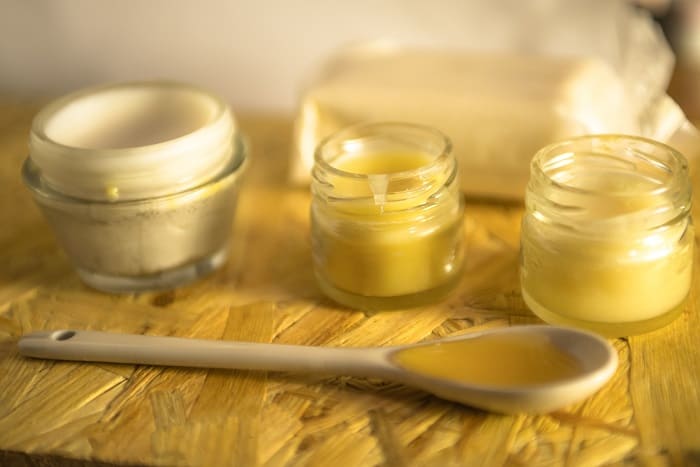 Step-by-Step
Now that you got it all settled, make sure that your table or desk has enough space for the activity. It won't require an entire workspace, but it's best we keep the area tidy in cases of spillage. Cover the surface with a placement or plastic, and keep some towels nearby.
Homemade Body Scrub
Pour the coffee grounds and the olive oil in a ceramic bowl then mix the ingredients. You can also use a blender to make a finer mix, though it may require more cleaning up.

Once the mixture is blended, add in the honey.

Lastly, put in the Vanilla extract in drops. Mix it all up after a few drops and smell if the aroma suits you. You can add more eventually.

Once done, you can then use it during bath time for that refreshing body scrub.
DIY Face Mask
Mix the milk and the honey first. If done during the evening, you can heat the milk up a bit and make a drink out of these ingredients to make you more relaxed.

When it's well blended, you can add in the rose water and the vanilla extract in drops. 

You can apply this after washing your face by massaging around your eye area to release some muscle tension and soften the skin.

Leave the mask on for 5 to 10 minutes. You can leave it on for longer, though the mask might become too sticky and may not be comfortable over time.

Rinse off and feel the difference in your skin.
Overnight Moisturizer
Scoop out the moisturizer from the tub into a small bowl.

Add in a few drops of vanilla extract or other oils you like.

Prick the jelly capsule and squeeze the Vitamin E into the mixture.

Carefully mix the ingredients.

Once done, you can put all the contents in a separate container.

Apply this as the last part of your skincare routine right before you sleep. Focus on the undereye area, forehead, and neck.

Also, don't forget to keep your hair out of your face because moisturizers can get a little sticky overnight.

Notice the difference after your morning bath.
More Tips!
Scrubs with larger granules exfoliate the skin on your body well but may end up bruising the skin on your face, so use accordingly.

Always store the remaining contents in a dry area at room temperature and away from direct sunlight to preserve its properties.

Refrain from using large quantities when you're doing this for the first time. That could lead to a waste of ingredients.

Don't use honey for your overnight mask! You might find yourself as ant food the following day.
Conclusion
There is a lot of available information on how to use vanilla extract on skin, hair, and even on your food that you can use to your advantage. Activities such as these are not only therapeutic, but they can also be considered a form of self-love. Taking care of yourself while using sustainable ingredients does so much to benefit both your emotional health and the planet. 
Hopefully, this tutorial helped you out and gave you an idea about how you can use the extracts and essential oils you've kept on your beauty shelf. Best of luck to your next beauty endeavors!