We use shampoo for various purposes like washing beard, skin or even hair to maintain good appearance. However, some shampoos contain chemicals and come in plastic containers that can impact on the environment. Such products can also be harmful to the users in the long run. 
To combat this challenge, you can turn to zero waste shampoo since this is the best alternative to other shampoos. There are different factors that make zero waste shampoo ideal for use in different scenarios.   
#1 Zero Waste Shampoo is Eco-Friendly
Zero waste shampoo bars and conditioners have several environmental benefits compared to other shampoos. The concept of zero waste refers to a philosophy that seeks to promote the use of products that can be reused or composted instead of being sent to landfills. 
These zero waste products are plastic-free and they can play a significant role in helping to save the environment. For example, zero waste shampoo comes in bar form which helps to eliminate waste in the form of plastic packaging that cannot be recycled.
Unlike other shampoos that come with plastic packaging, zero waste products are wrapped in paper that can be composted and good for the environment. The product is natural in many ways and it is eco-friendly which makes it the best among the rest.
In contrast, plastic containers usually end up in landfills and they take thousands of years to decompose. Plastic materials also release chemicals that are detrimental to the environment. Therefore, zero waste shampoo can greatly help to protect the environment.     
#2 Zero Waste Shampoo is Chemical-Free
The other significant benefit of zero waste shampoo is that it is chemical-free. The shampoo bars consist of all-natural ingredients and differ from other commercial shampoos that contain preservatives, artificial fragrances, chemicals, and other harsh ingredients. 
Chemical ingredients can be harmful to the users since they can cause side effects which are undesirable. If you have certain allergies, then shampoos that contain chemical additives may not be good for your skin. 
The other benefit of zero waste shampoo is that it is ideal for all types of hair. Any person can use this type of product and the results are wonderful. It is also easy to use zero waste shampoo bars. They can lather easily after applying a small amount of water. 
#3 Zero Waste Shampoo is Cost-Effective
The other major benefit of zero waste shampoo is that it is cost-effective. The product is sustainable because it comes from natural ingredients which are relatively cheaper to obtain compared to artificial chemicals that are used in other shampoos. The products are commercially viable since they are not very costly to produce.  
This also means that natural shampoos also have affordable prices notwithstanding the fact that they have good quality. The other significant aspect is that adopting a zero waste lifestyle is cheaper in the long run. 
For instance, zero waste shampoo bars last longer compared to conventional shampoo in plastic bottles. As such, buying a shampoo bar is cheaper than buying a bottle of the same product. If you switch to zero waste products, you will save a lot of money since you do not need to repeatedly buy the same product over a short period. 
#4 Zero Waste Shampoo is Convenient When Traveling
The other benefit is that the product is convenient and you can use it with different types of water. For example, the product helps to remove all the residue and build-up caused by hard water. Lemon peel and juice are the major ingredients found in this product and they help to rinse your scalp and leave it 100 % clean. 
When you are traveling, zero waste shampoo bars are also convenient.  The easiest way to carry the bar is to place in a soap saver bag or rust-free travel tin that you can also get when you buy the product. There are no fears of leakages in your luggage and the other handsome thing is that the smell of the bar is awesome. 
However, you should make sure that the shampoo bar is dry before packing it in the travel tin. This will help to prevent it from shrinking in size which can also affect its quality. The shampoo bar is also easy to pack which makes it the best companion on your journey. 
#5 Zero Waste Shampoo Helps to Moisturize Your Hair 
The coconut oil in these bars will deeply moisturize your hair, it does not make it heavy. The other issue is that zero waste shampoo does not remove the essential nutrients like oils you're your hair or beard which makes it perfect for regular use. 
The other handsome feature about zero waste shampoo bar is that it fits any type of hair. The product helps to add strengthen your hair, promote growth as well as add moisture to it. These characteristics are essential for promoting healthy growth of your hair.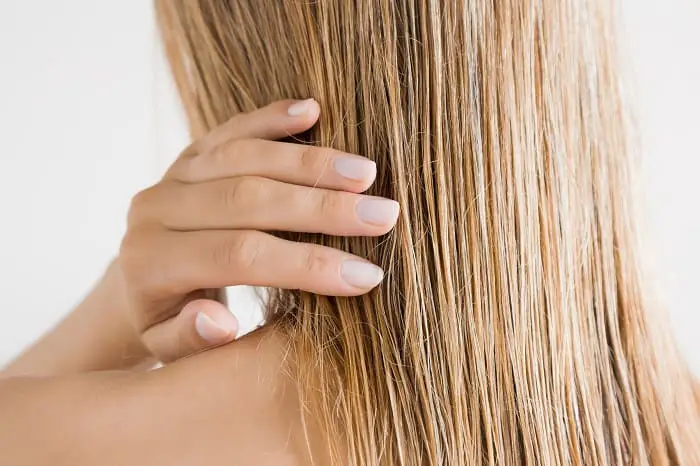 The product is also effective in providing nourishing power to your hair so that it can grow well. The other element is that zero waste shampoo helps to combat the challenge of dryness of hair and scalp. This can hamper the growth of your hair and this product can help to prevent such unfortunate scenario. 
The ingredients of zero waste shampoo help to make your hair strong and shiny. The other advantage is that the product has long term effects on your hair but it is recommended to use it regularly for positive results.
Conclusion
I hope you have enjoyed the list of key features that make zero waste shampoo the best alternative to other similar products on the market. Zero waste products are made of natural ingredients and they do not contain any chemicals that can be harmful to your skin and the environment. In other words, these products are sustainable since they are eco-friendly. 
Feel free to leave your comments below if this article has been helpful. You can also share it with others.