If you are wondering how you can make your homemade lotion less greasy, you have come to the right place. When your body lotion is too greasy, it becomes difficult for the skin to absorb the moisture in them. The excess grease can also feel uncomfortable on the skin whenever you apply the lotion. 
If you love to make your own homemade products such as body lotion, toothpaste, shampoo, and insect repellants; then you should be familiar with essential oils. These organic essential oils are obtained from plant extracts and have numerous health benefits that make them popular in organic beauty products. 
If you also aren't familiar with organic skincare products, it is not too late to learn about essential oils. With a little research, you can learn how to use them in your own homemade skin and hair care products. With the right ingredients, you can make your own body lotion for use on any skin type. 
In this article, you will learn how to make a homemade lotion that is less greasy, with just a few ingredients that can be obtained online or at your local shop. 
I have got a few tips that I will be sharing with you below. All of them are equally great at reducing excess grease in your body lotion; so you want to read through and find the one that suits you best. 
Method 1 
How to Make Your Body Lotion Less Greasy
One of the methods I use to make my body butter less greasy is to use a carrier oil that is fast absorbing. You can make use of any of the following carrier oil below:
It has a light texture and can easily be absorbed by the skin. It also contains linoleic acid and is great at fighting acne and other skin conditions.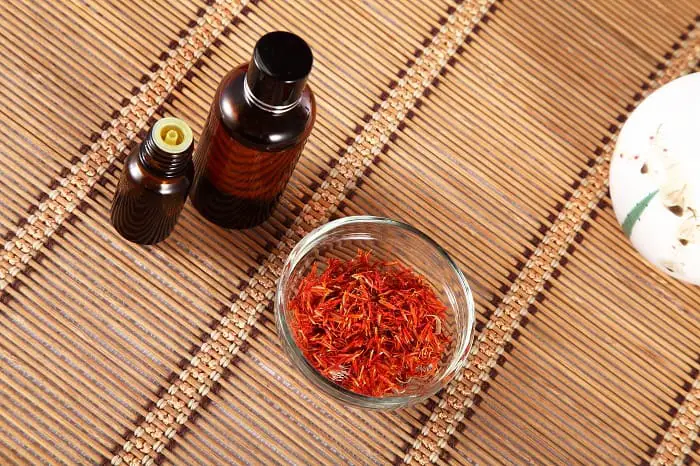 Rich in Vitamins A, C, and E, grape seed oil has a light texture and contains omega-3 and omega -6 fatty acids which help to fight against inflammation. 
It contains antioxidants and has a neutral pH. Rosehip oil helps to reduce aging of the skin and limits the exposure of the skin to UV rays. 
Camellia seed oil is equally rich in antioxidants that help to have anti-aging properties when used on the skin.
The proteins and vitamins contained in apricot kernel oil help to tighten the skin. 
Method 2 
How to Make Your Homemade Body Lotion Less Greasy
Another method I use to thicken my homemade body lotion is including natural ingredients that have the ability to absorb grease. There are some ingredients you can use to reduce the oil content in your body lotion and they include 
Tapioca powder contains starch and is obtained from cassava root. Although it doesn't contain any potent nutrients that benefit the skin, its function is to act as an organic ingredient that helps to thicken your homemade body lotion. 
Arrowroot powder is used to refer to the start that is obtained from the roots of tropical plants. It is high in vitamin B and helps to absorb excess oil. It also helps the skin to absorb nutrients and improve circulation. 
Method 3
How to Make Your Homemade Body Lotion Less Greasy
One of the best ways to reduce excess grease in your homemade body lotion is to make use of non-greasy butter as the main ingredient. This you can easily do by using plant-based butter in addition to carrier oils mentioned above. This helps to create a thick butter that feels soft when applied to the skin. Some of the best plant-based butter you can include in your body lotion includes 
Shea butter is obtained from the nuts of the Shea tree and is one of the main ingredients in my homemade body lotion. It contains a high amount of nutrients that have tremendous benefits to your skin and health. You can easily obtain Shea butter online or at your local store and use it to make your homemade body butter less greasy. 
Mango butter is obtained from the mango fruit and has numerous benefits when applied to the skin. It contains high amounts of antioxidants that help to prevent the skin from UV rays. It also serves as a soothing relief against insect bites, sunburn, eczema, poison ivy, and rashes. 
Method 4 
How to Make Your Homemade Body Lotion Less Greasy
You can also reduce the amount of grease in your homemade body lotion by avoiding slow-absorption oils. If your skin is oily, then you want to ensure you do not use oils that are high in oil content. This is because when use it on oily skin, they can take a long time before they are absorbed into the epidermis. Some of the slow absorption oil you should avoid includes:
Macadamia Oil
Neem Oil
Coconut Oil
Palm Oil
You should only use the oil above on parts of the skin that are tough and dry such as the elbows and knees. 
Non-Greasy Homemade Body Lotion Recipe
You can make use of this my quick homemade recipe to make a body lotion without excess grease.
Ingredients 
3 tablespoon of Shea butter oil

Half cup of sweet almond oil 

2 tablespoon of vitamin E oil 

1 tablespoon of cocoa butter 

A few drops of water 
Instructions
Melt the Shea butter oil, almond oil, cocoa butter, and any other thick oil by applying heat. 

Once they have melted, you can now include the vitamin E oil and a few drops of water and allow it to cool. 

Once the mixture has cooled down for a few minutes, you will need to use a stirrer or mixer to beat the mixture until it forms a light paste or emulsion. 

You can now transfer it into a tube or bottle and store for whenever you want to use it.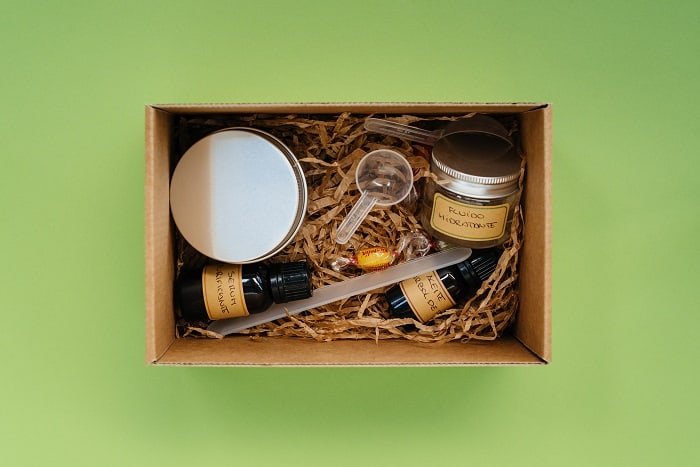 Whenever you are shopping for essential oils and other ingredients for use in your homemade body lotion, it is important that you shop form organic sources that do not contain chemical compounds. 
What kind of body lotion do you use on your skin? Have you tried making your own non-greasy homemade body lotion? We will like you to share your experience with us.