Do you know that you can make new soap bars from soap scraps? You can create valuable products from soap scraps that are otherwise destined for trash. There are different techniques for making soap but with the right equipment like soap press, then you are home and dry. 
You should choose the best soap press for soap scraps if you want to utilize all soap flakes instead of throwing them away. In this article, you will get details about the measures that you can take to get the right soap press for scraps. The best soap presses will also be reviewed later in the article. 
Benefits of Using Soap Made from Scraps
You can obtain many benefits from reusing soap scraps to make bars. The following are some of the advantages of creating value out of soap scraps that are usually thrown away by many people. 
Saves Money 
You can use soap scraps to make new soap bars and they are not very different from the original soap. This is an excellent way of saving your money since you can create value from things that you would usually throw into the bin.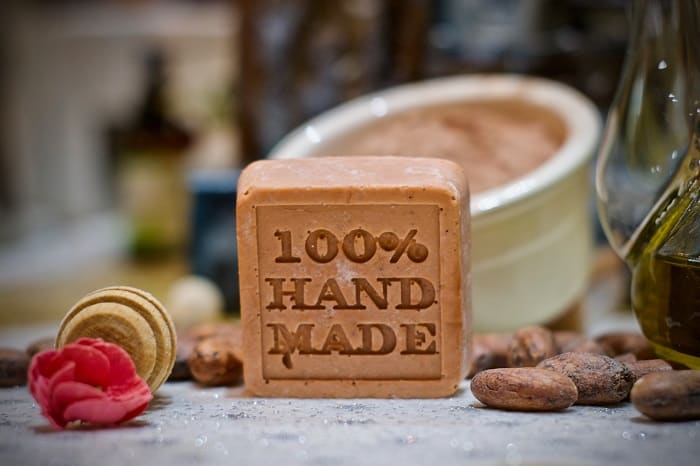 When you make your soap at home, there is no need of buying the same from the retail store. You should also note that no money is required to make soap from scraps. As long as you have the right equipment, you can enjoy making soap at home for free. 
Reduce Waste
Making soap from scraps is very important since it helps to reduce waste. More than 10 Billion pounds of soap are produced annually and about 5% of soap scraps are thrown away as waste and it goes into the environment. The figure is not good for the environment hence reusing waste from soap is eco-friendly. 
The other issue is that research studies have shown that bar soap is advantageous over liquid soap. For instance, shower gels can cause about 20 times more damage to the environment through elements like chemicals used and packaging. Shower gels are in liquid form which is heavier to transport than bar soap.
This means more deliveries thereby increasing greenhouse emissions from the trucks that transport the soap. However, with the right equipment, you can make your own bar at home in about 2 minutes. When you produce your soap at home, elements such as transport, chemicals, and heating are not required.  According to a recent study, liquid soaps require more energy in their production compared to bar soaps. 
How to Choose the Best Soap Press
Like any other product, there are certain steps that you should consider to be able to buy the best soap press for soap scraps. The following factors can help you make an informed decision when you want to buy this soap making equipment. 
Can It Customize your Bar
When you have the opportunity to make soap at home, you should also enjoy the freedom of customizing the bars to suit your interests. There are specific soap presses that are designed to customize your bars so that you can make different shapes that you desire.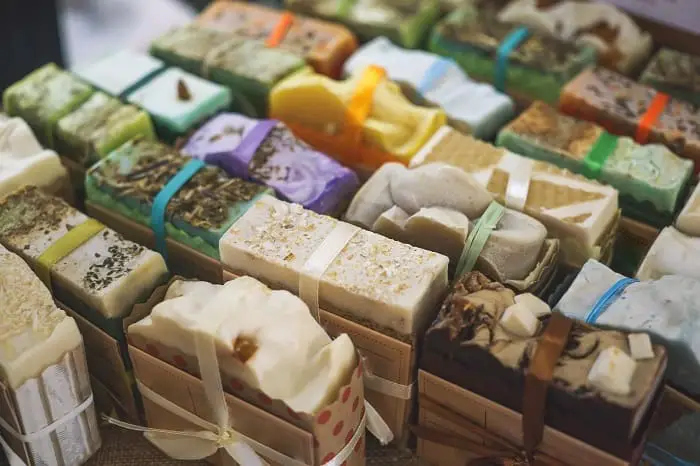 You should also check if the press has accessories that can help you to make different types of soap bars. In some instances, additional accessories can be purchased separately so you must carefully check all these things before buying the soap press.   
Is it Accessible and Simple to Operate
The other thing that you should consider before buying a soap press is to check whether it is accessible and ease to use. Essentially, the goal of using a soap press is to make the process as simple as possible, such that everyone can operate it with relative ease. In some cases, the soap press might require physique to operate it manually and it might not be ideal for other people.    
On top of that, it is also crucial to check if the soap press is accessible. Before you purchase the equipment online, you must check if the manufacturers deliver it to your state. It is also important to check the availability of spare parts so that you can maintain the press on your own without calling technicians. The other thing is that you might not be able to get a technician in your area.  
Does it Use Electricity
Before you buy a soap press, you must check if it requires power in its operation. You should try to get a simplified version of a soap press that does not use power since this can also contribute to environmental impact. Such a press can also contribute to an increase in your power bills which may end up defying the logic of making soap at home. 
Price
On top of all other factors, you must check the price of the press that you want to buy and compare it with other similar products available on the market. Some products can be expensive while others are cheap so you must take all this into consideration.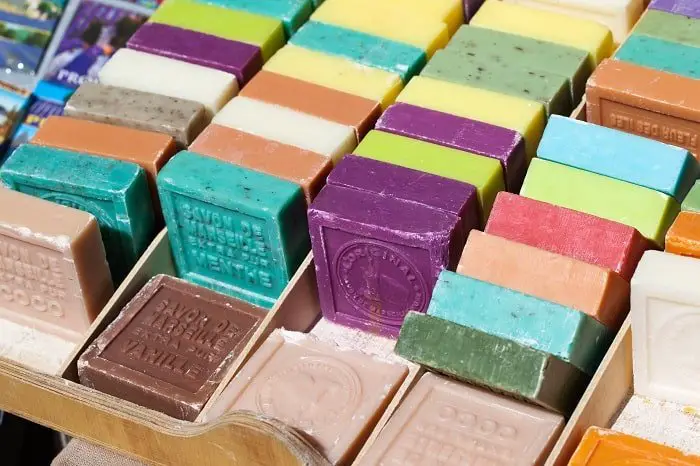 However, you must be careful since the price might not determine the quality of the product. If possible, you may also try to read other customer reviews so you get an idea about what other people say about the soap press before you buy it.  
Review of the Best Soap Presses for Soap
Your ultimate decision to buy a particular type of soap press for soap scraps is a matter of personal preference. However, you can also consider the following products since they may also appeal to your interests and can satisfy your needs at the same time. 
When pressing the mold for your soap together, you do not need to apply a lot of pressure to the extent of breaking your arm. Bath Bomb Mold is specially designed to make your life easy when making soap bars. The press is easy to use and you can make bath soap in about 5 seconds. It comes in six designs that help you to customize your bar. 
Pros
Easy to use

Durable press with six designs

Safe to use

Wonderful gift
La Press helps you to make soap easily and you can customize the bar the way you want. The soap press is easy to use such that anyone can use it regardless of age. With La Press, you can make your soap at home in less than 2 minutes. 
You can also add flavors you desire but that are free from chemicals. You can use the press to shape any kind of bar and the other issue is that it is durable and non-sticky. You can also easily clean the press after use.  
Pros
No chemicals required

Easy to operate

No power required

This soap press is made of durable plastic and it is safe to use. It consists of four stamps which are very easy to change. There is no need for lubricating the mold when you are making soap and it is easy to clean. You can use running water only to clean the mold. The other aspect is that the mold can also be used for other purposes. The adjustable press is excellent for making fizzes, soaps as well as other festivals. 
Pros
Easy to use

Versatile

affordable 
Cons
Material very light and not durable
This soap making press can help you save money by recycling end slivers of facial or body soap. The mould makes soap that lasts longer. It also rotates to make soap molding easy and it is easy to use. The press is ideal for anyone and it is safe to use. The other important thing is that it is easy to clean. 
 Pros
Easy to use

Saves money

Eco-friendly
Cons
The soap making process is a bit longer
This soap mold comes with a wood box and it is easy to use. You only need to feel the slightly heated flakes into the mold and your bar will be ready in a few minutes. You need to wait a little bit to allow the soap to solidify before taking it from the mold.  
Pros
Cold and heat resistant

Can also be used for other purposes

Easy to clean
Cons
Expensive

Limited variety in terms of shape
Conclusion
Making soap from scraps is advantageous in that you save money and the whole process is eco-friendly. With the right soap press, you can make a great difference with regard to utilizing waste material. You can also save money from using soap scraps to make soap. 
From the commodities reviewed above, Bath Bomb Press is the best since it is easy to use and it is also durable. It has different designs that can help you to customize your soap bar. However, your ultimate choice of soap press is a matter of personal preference.