When you decide to buy toothpaste, it is essential to consider the beneficial health properties that you can obtain from using it. While there are different types of toothpaste, it is crucial to know their properties so that you can get the right product. For example, Dr. Bronner's toothpaste review can help you gain insight into the benefits that you can get from using the product. 
Things to Consider Before Buying the Product
Before you buy Dr. Bronner's toothpaste, you should know that it significantly helps to improve your oral health. For instance, the products help to keep your teeth clean, prevent cavities and gum problems while at the same time giving you a fresh breath. To achieve this, you must get the right product. 
The product is ideal for everyone since we all need good oral health. As long as you have teeth in your mouth, you are a potential customer for the product. Unless otherwise stated by your doctor, you can safely use the product since there are many benefits that you can get from using it.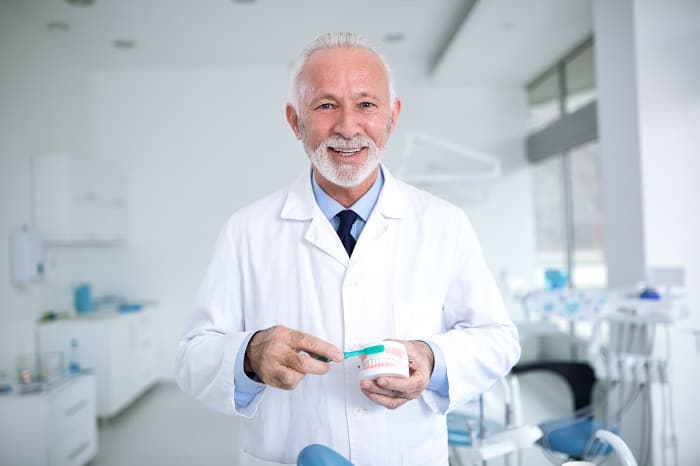 To be certain about the product, there are specific things that you should know before buying it. The most important thing that you should know about the product pertains to its ingredients. Products with natural ingredients are usually recommended since they are ideal for different people.
On the other hand, products with artificial chemicals may not be suitable for other people. The other thing that you should consider pertains to the aspect of price. On top of that, you should also make an effort to read other customer reviews to get an idea about the main properties of the product and its performance.    
Introducing Dr. Bronner's All-One Toothpaste 
Dr. Bronner's All-One Toothpaste consists of 70% of organic ingredients and these are important to your health. The toothpaste also comes in three packs weighing 5 ounces and it also consists of peppermint which helps to freshen your breath. 
The low-foaming formula also entails that the toothpaste is effective and it helps to reduce plaque while at the same time whitening your teeth. The other feature about the product is that it does not contain any preservatives or artificial colors like other products that belong to the same category.
For effective whitening of teeth and refreshed breath, Dr. Bronner's All-One Toothpaste and floss is the real deal. Brush your teeth twice a day with this toothpaste that is available in cinnamon, peppermint as well as anise flavors. 
Pros 
Helps reduce plaque

Whitens your teeth

Vegan product and cruelty-free

Fluoride-free
Cons
Features and Benefits of Dr. Bronner's All-One Toothpaste 
There are many benefits that you can obtain from using Dr. Bronner's All-One Toothpaste. The following are some of the things that you can expect to get from the product. 
Fairtrade and Organic Ingredients
Dr. Bronner's All-One Toothpaste consists of 70% organic ingredients and low-foaming formula which significantly helps in reducing plaque, whitening teeth while at the same time freshening your breath. Natural ingredients have no side effects like other products that contain synthetic foaming agents, artificial colors, flavors, preservatives, or sweeteners. 
Dental products that contain compounds that include Sodium Lauryl Sulfate, Ammonium Lauryl Sulfate, Sodium Methyl Cocoyl Taurate as well as Sodium Lauryl Sarcosinate among others can affect other users. Since Dr. Bronner's toothpaste contains none of these compounds, it is effective and it can stimulate your tongue, gums, teeth as well as mouth which leaves them clean and fresh.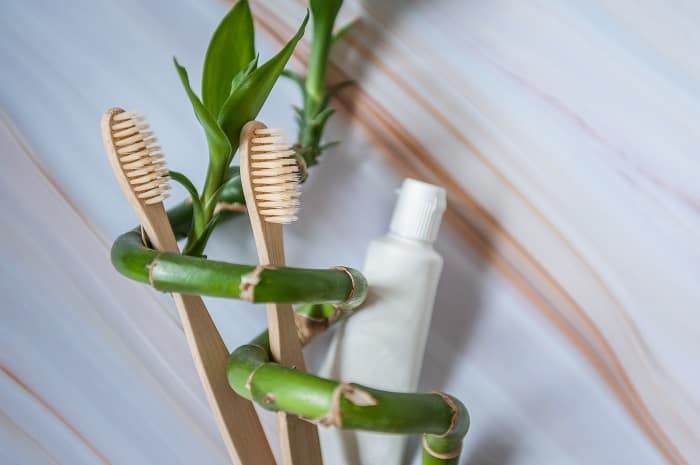 Dr. Bronner's toothpaste consists of a simple formula where Calcium Carbonate and Hydrated Silica act as natural and gentle abrasives for whitening teeth. On the other hand, Potassium Cocoate and Baking soda consisting of Organic Coconut Oil act as perfect natural cleansers. Organic essential oils also play a pivotal role in providing a refreshing flavor to your mouth. 
Fluoride Free Toothpaste
Research indicates that average Americans receive sufficient fluoride through fluoridation of water hence Dr. Bronner's toothpaste is effective since it is fluoride-free. The toothpaste is ideal for people who what to reduce the intake of fluoride. 
Cruelty-Free Product
The other important aspect is that the toothpaste if cruelty-free since it does not include any ingredient that is obtained from an animal. It has also never been tested on animals such that they can be used by people who belong to different religions. 
Other Alternatives Available 
There are also other alternatives to Dr. Bronner's toothpaste that you can consider which include the following:
Himalaya Whitening Toothpaste as the name suggests whitens your teeth and it does not contain sodium, harsh abrasives or flavor. However, it has a wonderful taste and it perfectly cleans your teeth. The toothpaste is free from the stuff that you do not want and it has mint which gives you irresistible fresh breath.  The toothpaste is also ideal for removing plaque while at the same time improving your dental health. 
Pros
Natural

Fluoride free

Simply mint

Carrageenan-free

Affordable
CloSYS Fluoride Toothpaste offers advanced oral care benefits and it does not cause any irritation to your gums. It is gentle and it does not contain sulfates that can lead to canker sore formation. It also whitens teeth while at the same time removing stains that include coffee, tea, wine, and even soda. 
Pros
Sulfate-free

Enamel protection

Gentle mint

Travel size
Say hello oral care contains natural ingredients and it also has extra whitening properties. It also has a perfect mint flavor that gives you excellent breath. The toothpaste contains ingredients such as stevia, xylitol, calcium and silica that helps to prevent cavities while strengthening enamel. 
Pros
Extra whitening

No artificial sweeteners, dyes, and preservatives

Pure mint

 
Conclusion
Dr. Bronner's toothpaste is good for your oral health since it consists of natural ingredients which are free of chemicals and other preservatives that can affect other people. The product is also a great fit to solve the problem of plaque on your teeth since it natural removes all bacteria the moment it is used.