With the increasing awareness of the harmful chemicals that are contained in many inorganic skin and hair care products, many people are making the switch to natural products for their health and beauty care. In this article, we will be sharing with you the best natural and zero waste deodorant for men. 
Making the switch to a cruelty-free product shouldn't be all that overwhelming. This is because a non-toxic deodorant helps to keep your armpit odor-free and safe from toxins. The toxins in regular deodorants can lead to Alzheimer's and breast cancer 
Before I go into my top 5 picks, I will like to share with you a few tips on how to buy an eco-friendly deodorant. 
What to Look for When Shopping for an Organic Deodorant 
Check for the All-natural Sign 
You want to check that your deodorant is made from completely organic ingredients. The inscription natural, organic, vegan, cruelty-free, zero-waste are some of the signs you should be on the lookout for on the products you want to spend your money on.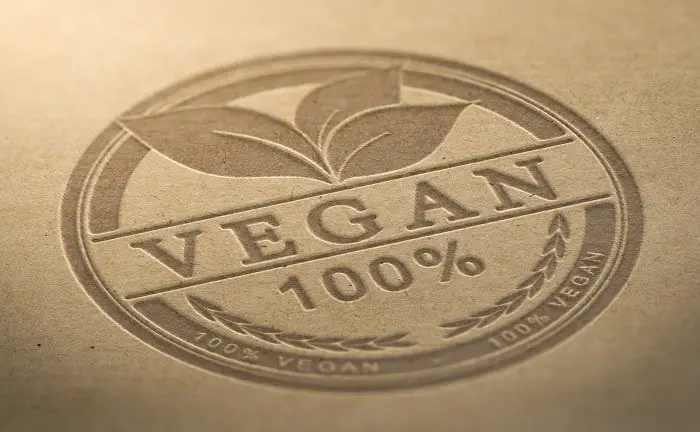 Check that It is Certified by Authority  
A certification from the relevant authority goes a long way in endorsing a product. Check that the deodorant has the mark of authentication from relevant authorities stating that the product has been tested in the lab. 
Research a Product Before Buying 
Before purchasing a particular product, carry out a research and find out what other users are saying about the product. Online reviews are a good place to learn about a product before paying for it online. Read through the reviews and ask the seller for any questions that will help you in deciding which product to settle for. 
Are Natural Deodorants Effective? 
One of the questions you will be asking when shopping for a natural deodorant is if it is truly effective at masking odors. But unlike antiperspirants, deodorants don't stop you from sweating. This is because most of the natural deodorants don't contain aluminum, which is the agent in antiperspirants that keep your armpit dry. 
So to answer your question, natural deodorants are effective at controlling odor but won't keep you dry all through the dry. This is why you will need to try out a few products before you can find one that suits you best. 
What Are the Main Ingredients in Natural Deodorants?
The main ingredients in natural deodorants are 
Baking soda 

Coconut oil

Arrowroot powder

Beeswax

Essential oils 
Baking soda is used in natural deodorants to control odor and keep you dry. It is a much safer option compared to aluminum which is why it is commonly used in most homemade deodorants and all-natural products. Arrowroot powder is added in combination with coconut oil to form a paste while essential oils help to give the product its unique scent. 
Our top 5 Natural Deodorants 
Backed by a 60-day money-back guarantee, you certainly cannot go wrong with the Underarmed natural deodorant stick. Made from completely natural ingredients, you need not worry about irritations as the product is completely free from toxins. 
Pros
Offers all-day protection thus keeping your underarm dry and free from odor. 

It is completely safe to use for kids and children

Cruelty-free product that wasn't tested on animals 

Packaged in recyclable BPA free containers

There are no harsh ingredients or toxic chemicals in the product 

Can be used on sensitive skin as the product is made to adjust PH
Cons
Product may cause irritation when applied to broken skin.
The main odor-controlling ingredients in Sam's Natural Deodorant Stick include baking soda, arrowroot powder, and coconut oil. It also contains other ingredients which all combine together to make the product truly effective at keeping the underarm odors at bay. 
Pros
Completely vegan and cruelty-free product 

Comes with 17 intriguing scents for odor control 

No parabens, sulfates, and other compounds that can cause irritation 

Completely made from plant-based ingredients 

Product is packed in a long-lasting 3 oz tube
Cons
Product may not keep you dry all day long especially if you engage in rigorous activity. 
Just like the name suggests, the Native Deodorant is truly made from all-natural ingredients. There are no harsh chemicals such as parabens, aluminum, phthalates, or sulfates making it completely safe to use. The main ingredients include baking soda and tapioca starch. 
Pros
Completely vegan-friendly and cruelty-free

Free from toxic compounds such as aluminum, parabens, and sulfates. 

Can keep you protected for up to 16 hours in a day

It is easy to apply and doesn't leave a stain on your clothes

Safe for use by both men and women

Available in a number of scents to choose from
Cons
Doesn't offer 24hour protection like many other regular deodorant stick. 
The main ingredients in the MagSol magnesium deodorant are pure food grade magnesium oxide, sweet almond oil, beeswax, and essential oils. If you are looking for a truly made in USA product that doesn't contain toxins, then you might want to settle for this product from MagSol. 
Pros
Completely free from toxic compounds like aluminum and the rest. 

Made from 100% natural ingredients such as beeswax, essential oil, almond oil, and magnesium oxide. 

Has a smooth gliding formula which makes it easy to apply. 

Effective at neutralizing odor

Contains vitamins that help to nourish the skin
Cons
It doesn't keep you dry but will keep you odor-free for most part of the day.
If you truly want a product that can keep you protected from odor all day long, then you should consider Tom's of Maine Natural Deodorant. The product is completely free from preservatives and artificial fragrances. 
Pros 
Completely effective at fighting odor and keeping you protected 24 hours in a day

Certified to meet the required standards 

Made from completely natural ingredients 

Free from toxic compounds 

The company gives a percentage of its profit to charity so purchasing the product is a good way to contribute indirectly to charity. 
Cons
Product might leave a stain on your clothes but it can easily be washed out. 
Our Verdict
All the products mentioned above are effective at masking odors for a greater part of the day. But for a 24-hour complete protection, we suggest the Tom's of Maine Natural Deodorant. In addition to being free from toxic compounds, and made from completely natural ingredients, the company donates a percentage of its profit to charity. Also, the product is certified to meet the required standards. 
It is also important you know that the products mentioned above are effective at keeping you odor-free. But they don't keep you dry as they do not have control over the body's sweat production. 
Do you use natural deodorants? Which is your favorite product?